One doctor with long COVID, who has faced debilitating symptoms and a pay cut, is calling on employers to be more proactive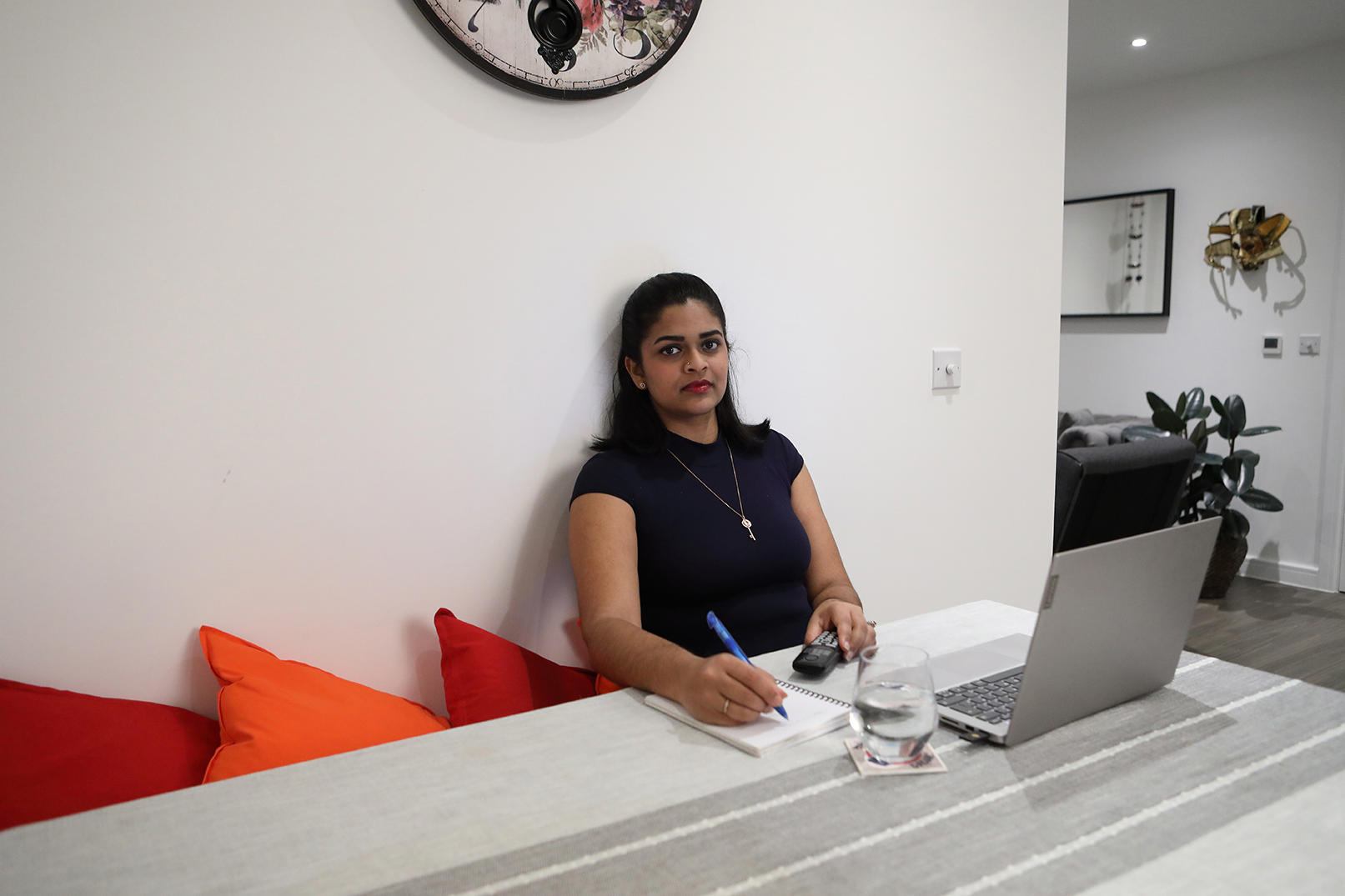 Kaveri Jalundhwala is losing income and faces an extension of her GP training after contracting COVID-19 at work while on a hospital placement.
The uncertainty, on top of debilitating ongoing symptoms, has been very difficult.
'I became ill on 30 March and had all the usual symptoms, and after a week I felt better and went back to work. I was sent to a COVID ward and worked there for three days while I was still coughing, but I didn't have fever.
'Then I got another fever, so I isolated again and then I started really struggling with shortness of breath and that's been my primary symptom for three months. After that my main symptom was fatigue, which I'm still struggling with now.'
Dr Jalundhwala, 28, is doing an extended phased return on a GP placement in the Thames Valley.
She had three months sick pay, followed by two months working 60 per cent, and is now working 80 per cent, all remote.
'I got the full pay while I was on sick leave but then they put me on less than full time pay, so I was paid 60 per cent for two months and now I'm paid 80 per cent.
'Someone on the Facebook group highlighted to me that I shouldn't have had my pay cut at all, so I'm following that up with my employers,' she says.
Losing 40 per cent of income is always hard – especially when you still have around £26,000 in student loans still to pay off.
'I'm lucky, I've got savings and my husband has a good job so we're managing OK at the moment. But I've heard of people who have lost their jobs, which is just terrible.'
She is also concerned about what will happen when she rotates to her next hospital placement, which is due to be emergency medicine – something she won't be able to do from home.
'Hopefully I'll be better, but there are still days when I just can't do it, no matter how much I push myself. I think I'll be working eight-hour shifts but I'm struggling to get in contact with anybody to find out if there's any flexibility in this. I'll be going to 60 per cent, so that will be a big cut in pay again.
'It will also mean more months of working as a trainee, which is fine for me, because that's just how it is, but it wouldn't be fine for everybody.'
She is finding it difficult to deal with the situation, particularly as she has problems concentrating because of her long COVID.
'I think it would help if employers were more proactive and when people are sick for a long time, I think they should be reaching out to find out what is happening. It's also difficult to find out information, for example what is the situation with sick pay. Some days I've felt I don't have the energy to do this as well as my work, so obviously I prioritise my work. It's very difficult all round.'
Read the full article here: https://www.bma.org.uk/news-and-opinion/living-with-covid